Community Partner Donations
Community partners allow the Honor Flight Network to fulfill its mission to celebrate America's veterans by inviting them to share in a day of honor at our Nation's memorials.
​Please use the links below to help send Veterans on an Honor Flight.
To donate your Rapid Rewards Points to Honor Flight, simply log in to your Southwest Rapid Rewards Account and navigate to the Rapid Rewards Point Center. From there, click on 'Donate Points' where you can select Honor Flight as your charity. Once the donation is processed, you will receive a confirmation from Southwest.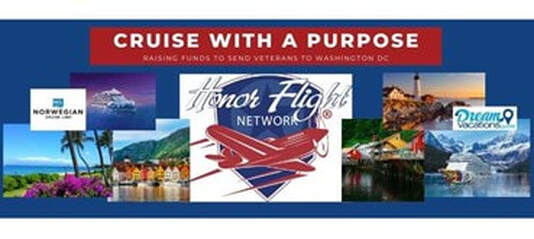 ​HONOR FLIGHT CRUISES
With each stateroom booked, a portion of the cruise fare will be donated to the Honor Flight Network, as well as additional donations from Norwegian Cruise Line and Yorgason Travel by Dream Vacations. We look forward to sailing with you!